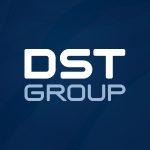 As an Australian, Veteran owned SME, Towers Group is proud to announce that we have recently been appointed as a member of the Department of Defence Innovation and Science and Technology (DIST) Panel for the following skillset categories:
Aeronautical Engineering
AI, Robotics and Data Analytics
Biological Sciences
Chemical Science
Communications Engineering
Computer Systems Engineering
Electrical/Electronic Engineering and Fabrication
Electronic Warfare and Radar
Energetic Materials
Human Science
Logistic Systems Scientists and Engineers
Material Science
Mechanical Engineering
Modelling and Simulation
Operations Research and Analysis
Systems Science, Engineering and Analysis
Undersea Warfare and Sonar Technologies
In addition to Towers Group's membership to all Centres of Expertise (CoEs) on the DSS Panel, all skillset categories under the ICT Resources Module on the ICTPA, and the Australian Federal Police (AFP) Capability Support Services Panel, this represents another opportunity for Towers to support the development of Defence Sovereign Capability.

Thank you to the Towers Team for your outstanding work in Defence Industry. We look forward to building on our existing work at DSTG to achieve Defence outcomes.